Iranian government has confirmed to import warm meat to control the price in domestic market. Beef from Brazil and Australia and Lamb from Mongolia, Armenia, Georgia is permitted to import under supervisions and protocols of Iran Animal Affairs Organization.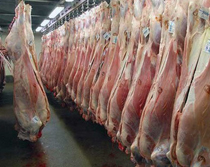 Import of Yellow Maize for animal feed will begin early august from Ukraine, Russia, and Brazil.
We are also ready to receive offers from suppliers from Russia and Ukraine for Delivery in AMIRABAD Port.